Mention of the German man, many people first thought, may be a high-end truck and passenger car engine, in fact Mann also enjoys a high reputation in the world. Recently, there is news that Mann"s new Lion city bus has been successfully developed, fusion of Mann"s new design concept, from the inside to the outside are emitting a strong sense of science and technology.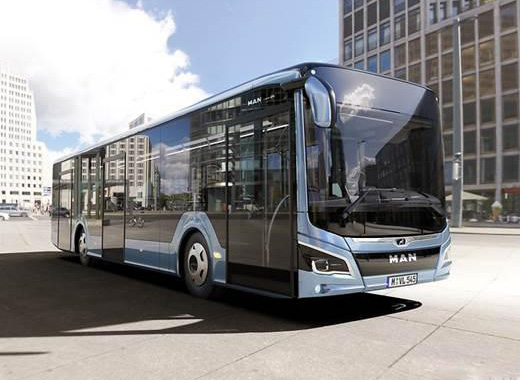 Prior to this, the new city bus has been tested, the news has not been released, but recently it gradually lifted the mystery, gradually known to the world. The new car has inherited the Mann products focus on efficiency and comfort and ergonomics "gene", the designer set the highest standards of current for it, even in some security is used in the future will be the implementation of high standards.
The appearance of the body to Mann"s latest design, very eye-catching. Headlamps and taillights for the first time the use of all LED lights design, the front of the car is in the middle with a chrome decorated black panels, with "MAN" word, exquisite workmanship, the window is wide and bright, very atmospheric. All this makes the new car look energetic and highly recognizable.
Inside the car, the indirect, continuous LED lighting, with optional ambient lighting, represents a unified, modern and dynamic lighting design. Moreover, the service life of the lighting equipment up to 10 thousand hours, both reliability and energy saving, impressive. The overall interior color and decoration concept is very modern, and in order to make the functional areas play a better role, designers have made a lot of effort in choosing the colors of light and shade.
Drivers who are lucky enough to drive the new car will find the cab redesigned and spatially optimized. In order to achieve comfort, safety and ergonomic goals, the location of various switches and devices in the cab has been redesigned to allow the driver to use it more smoothly and conveniently.
It is reported that this new car will begin in September this year in many cities in Europe road testing, in March 2018 began trial operation.